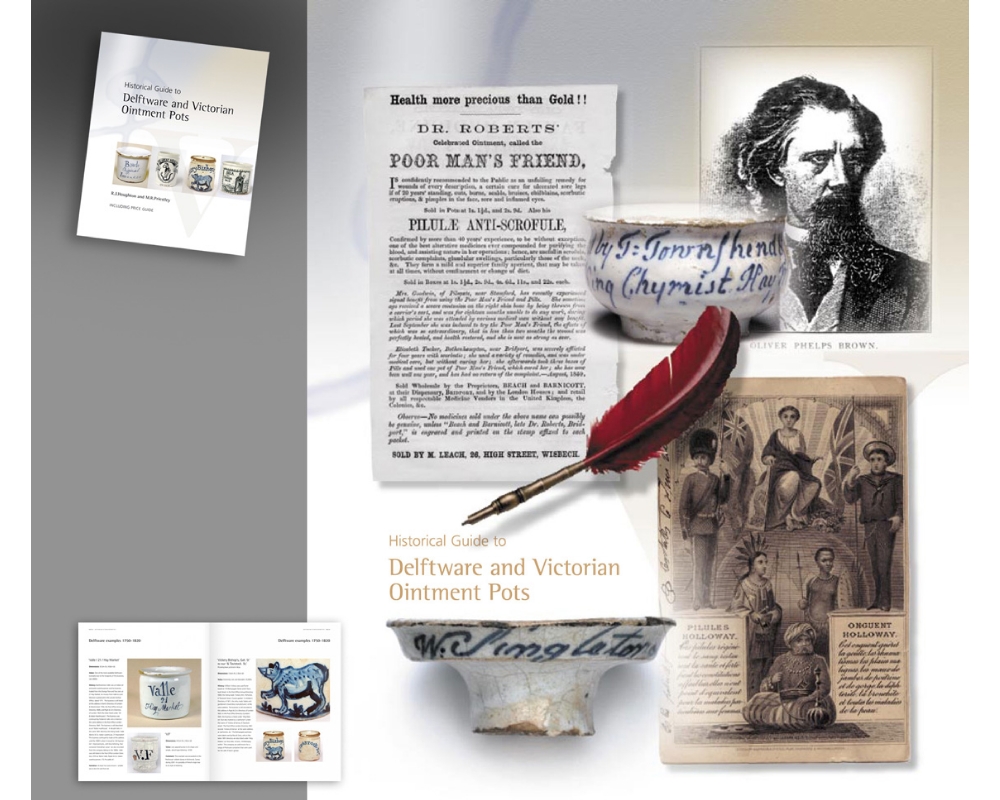 Project: Book design for a major collection of Delftware and Victorian Ointment Pots
This 150 page book required a design and layout that presented the information and images in a clear yet graphic way. A comfortable blend of images and text was fashioned, to the clients' total satisfaction.
The book was reviewed by many specialist journals and press titles and went on to receive the nomination for best specialist book in its category.